You can experiment with the recipe to adjust to your own taste. Remember the more brown sugar you use the more chewy type cookie you create. I don't think this one needs much adjusting. First, we will start with the ingredients.
INGREDIENTS:
4 cups (1 ounce) squares unsweetened chocolate
1cup butter
2 cups all-purpose flour
2 cups yellow cake mix
1 teaspoon baking soda
2 teaspoon baking powder
1/2 teaspoon salt
1 1/2 cups white sugar
1 cup brown sugar
4 eggs
2 teaspoon vanilla extract
1 1/4cup sour cream
3 1/2 cups semisweet chocolate chips
Directions to a cookie recipe
Preheat oven to 375 degrees.
Melt butter and unsweetened chocolate together.
Sift cake mix, flour, baking soda, baking powder, and salt together.
In a large bowl, beat sugar, eggs, and vanilla.
Stir the chocolate mixture into the eggs.
Stir in the sifted ingredients with sour cream.
Mix in chocolate chips.
Drop rounded tablespoonfuls cookie sheets.
Bake for until edges are starting to turn dark brown.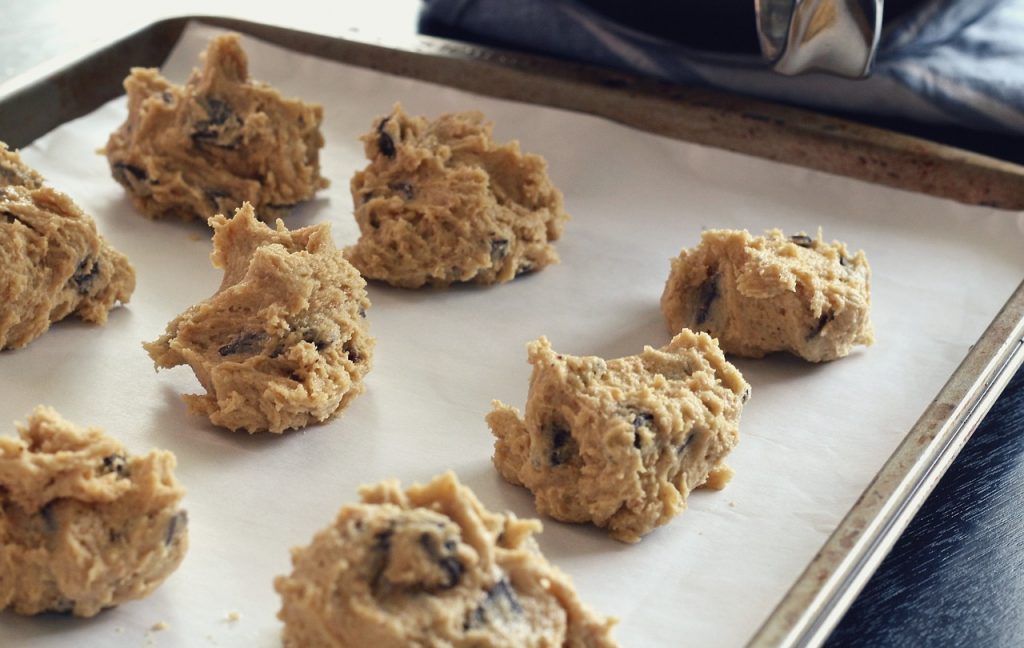 Enjoy these wonderful cookies on any occasion. They disappear very quickly at family events. You might notice my secret ingredient. It is the boxed yellow cake mix. Cake flour gives the cookie a little more body than the regular unbleached flour. You may use any of your favorite brands.
If you are making smaller cookies don't forget that the baking time goes down. Many ovens produce heat from the bottom of the oven, so as not burn the bottom of the cookies many times I will double pan the cookies before I bake them. Baking is similar to a gigantic chemistry experiment.
The best way to get the experiment right is to keep experimenting. Once you have found the best combinations of ingredients and procedures, stick with it. Enjoy your cookies!